Accredited Coach Training
"As a PCC coach who loves to learn to enhance my coaching skills, attending TFG's Leadership Coaching program was one of the best investments I've made in my professional development. I discovered coaching tools and practiced techniques that I was able to immediately utilize in my coaching practice. The program is facilitated by high energy leaders who use interactive and fun activities to teach the concepts. I recommend the TFG Leadership Coaching program without reservation."

PCC Coach Practitioner
Calluori Associates provides access to and delivers world class internationally accredited coach training programs and mentoring services, which enable you to become certified as a Certified Leadership Coach (ICF ACC training level) or Certified Professional Leadership Coach (ICF PCC training level) with the credibility and proficiency to coach leaders at all levels, in all sized and types of organizations.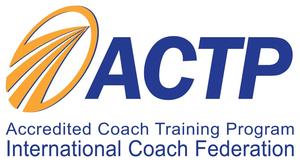 In association with the Forton Group, we are pleased to offer the ICF Accredited Professional Leadership Coaching Program to our clients directly and through public offerings.
This internationally-accredited, leadership coach training program provides a systematic grounding in the skills, principles and ethics of leadership coaching. We train motivated and talented people to become coaches, and leaders to be more coach-like in their leadership; fully capable of coaching others to enhance their performance, build their career, and, most importantly, deliver on their leadership potential.
For more information on internal program delivery email info@calluoriassociates.com
For North American public offerings click here
For Global public offerings click here
Train the trainer and licensing options for Module One of the program are also available. For more information see Ignite: Leadership Coaching Train the Trainer (T3)